Ian Holloway made his return to the Championship League club Queens Park Rangers on November 11 of 2016 and the English manager has recently stated that taking over the club was harder than what he originally believed.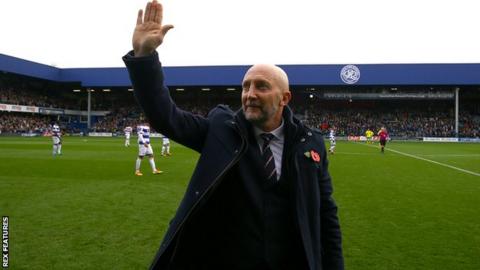 The first match that Queens Park Rangers played since Ian Holloway completed his return to the club was back on November 19 of 2016 when they faced off with Norwich City and claimed a 2-1 triumph but from there on out things have been fairly underwhelming for the club as they went on to sustain 6 successive defeats.
"It's a bigger job than I thought. The fact we haven't come back within 18 months of going behind and that wouldn't have been nice to witness that for my predecessors.We need to believe that if we go behind it's not the end of the game. It could be experience, character, that's not a nice feeling.After 12 minutes I see that stat in the back of my mind. What's it like for them? The Championship is about how many you can score. Look at the goal-scorers and who is at the top of the table."

This was the statement released by Ian Holloway after his team had lost against Brighton & Hove Albion on December 27 of 2016. It was the 6th consecutive defeat from Queens Park Rangers.
QPR are currently located in the lower section of the English League Championship as they are positioned at the 17th spot but are comfortably above the relegation zone which is probably one of the more important things to take into consideration.
Nonetheless, this is still a fairly dark and disappointing period of time for a club that was competing in the Premier League back in the season of 2014-15 and is now struggling just to survive in the 2nd tier English League Championship.